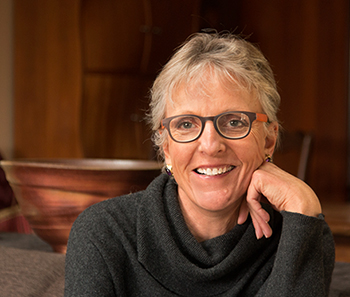 WELCOME!
My name is Siobhan McClory and as a certified Integral Master Coach™ and mentor, I guide and support those who wish to bring conscious, sustainable, and meaningful change to their lives.
I love working with those asking questions and open to discovering new possibilities for themselves, others and our profoundly beautiful and complex world.
Fundamental to my work is listening and coming to see the world through your eyes. Once I am clear on what is most important to you, I then design a program that will support you in realizing your aspirations.
With over 20 years of meditation practice, I also work with clients who would like to incorporate meditation or mindfulness practice into their lives.
For beginners — Establish a practice that works with your unique way of being.
For those with an existing practice — Revitalize, stabilize and/or integrate your existing practice so that the benefits are more fully realized in daily life.
Have more questions
about how coaching could work for you?
WE LIVE IN TIMES OF PROFOUND CHANGE, CHALLENGE AND — YES OPPORTUNITY
And many are asking questions!
How do I …
Develop greater resilience and wholeheartedness?

Align my life—professionally and/or personally— with the currents of my deeper convictions?

Clarify my deeper calling?

Embody my true life purpose?
Live life more fully and with greater ease?
TESTIMONIALS:
TRUST AND EASE
"It is amazing how you got all of that, 'you got me', in that short time together. I couldn't see all this on my own. And from that first session together, you put me so at ease and I trusted you completely." ~ D.R. New York
ENDURING IMPACT
Siobhan helped me immensely during a very difficult period of my life a few years ago. Overwhelmed by the vast and rapid changes in my profession, I felt confused, angry and immobilized, fearful of taking risks, and unable to see a way forward.
With compassion, thoughtfulness, and a calming presence, she acted as my guide and together we charted a way of being, both practical and emotional, that would help me approach the future more calmly, and with more curiosity and openness. My time with Siobhan and Integral Coaching has had enduring impact on my life: by going back to the exercises and techniques she developed for me, recently I've been able to weather other challenging episodes. ~ Marie, New York.
EXPERIENCED
Siobhan's kind, intuitive and experienced coaching slowly begins to become a part of your every movement. Over the many sessions, her lifelong learning and practice shines a loving light on the places that keep your own practice stuck. Once these limiting beliefs are seen and known, she leads you to compassionately see them working in the moment and makes it possible for you to take back a gentle control of your own life's dreams and goals. Your shadow elements are no longer running the show, you have a new voice and way of being that develops over time and strengthens you to make new choices.
I am forever grateful to have been graced by Siobhan's life's work and coaching program.~ Jan L, Canada
CLEAR SEEING GUIDANCE
What I appreciated about Siobhan was her ability to see clearly and deeply into who I am and how I move in the world, and create a program that would not only feed my spirit but help me grow new, deep roots.
I found the experience to be a profound life-changing journey with Siobhan and now, four years after our initial work together, I still use many of the practices that she introduced me to. I would recommend Siobhan to people who need a kind, gentle, clear-seeing guide to help re-create how they navigate this life's journey. ~ Chris D. New York
TRANSFORMATIVE
I find myself defining myself in so many more ways now because of our work together and seeing so many new possibilities. I feel that I have really turned a corner in terms of what I am doing. Artist, New York.